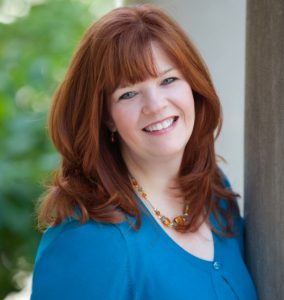 Agency Expertise:
Angela Morsa, founder of Active Integrated Marketing, has over 22 years of experience in marketing and advertising, specializing in the healthcare/pharmaceutical, B2B, automotive, financial and insurance industries. Her success as an account director for several large, full-service ad and direct marketing agencies in the Philadelphia area inspired her to establish Active Integrated Marketing in 2003.
Angela's knowledge and expertise in account relationship management isn't what makes her unique in the marketing and ad agency universe. She stands out because of her no-nonsense approach to client relationships. Angela tells you what you need to hear rather than what you might want to hear. She also has an innate ability to understand every dimension of a client's project, challenge or dilemma. This ability enables her to create and implement plans that lead to success. "Solutions Are Us" is her motto…
Growing up in "pharmaceutical alley," Angela has extensive pharmaceutical marketing experience including therapeutic categories such as diabetes, vaccines, infant nutritionals, anemia, eye care, allergy/asthma and dental categories with such clients as Wyeth, Schering, Merck, Novo Nordisk, and CIBA Vision.
Non-Profit Work:
Giving back is an important part of Angela's life. She serves as President of the Chip Miller Charitable Foundation that strives to raise awareness about amylodiosis. Amyloidosis is a little-known disease that occurs when enough abnormal amyloid proteins build up in one or more major organs and causes it to malfunction. The heart, kidneys, nervous system and gastrointestinal tract are most often affected by the disease. Because so few members of the medical community know enough about the disease, it is usually caught too late with fatal results. She was also the MarCom Director for Corvettes for a Cure, a regional Corvette show benefiting the Delaware Valley Alzheimer's Association.
Angela has extensive experience running marketing associations. She was the founding co-president of the Philadelphia chapter of the Business Marketing Association and the past president of the Philadelphia American Marketing Association (AMA), the 7th largest AMA chapter in the country, where she served as president for two years.
Other Interesting Facts:
Angela is a graduate of Temple University's School of Communications.
Teaches Digital Marketing to MBA students at Temple's Fox School of Business.
Has a certificate in professional meeting and event planning from Temple's continuing education program.
Has contributed to the Philly Ad News magazine.
Cooking, wine, travel and car enthusiast.